Eufloria at E3, Omni's first theme launched, a classical animated logo.
5 June 2011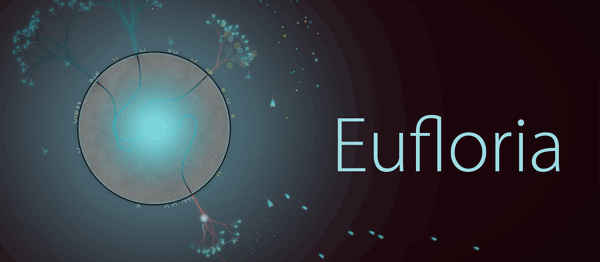 Eufloria PSN is now being shown at E3! Amazingly Sony gave us a booth at their E3 stand, and we jumped to the opportunity to promote the game. Things are extremely hectic, as we speak Alex and Mike are trying to get the final tweaks in for our submission to Sony, while we are actually leaving by plane tomorrow.
The game has come together really well though I think, so hopefully it will be received well at E3. Wish us luck! and follow our updates on Twitter: @RudolfKremers or @psychicteeth.
Additionally, The amazing Dugan Jackson and Omni Systems limited banded together to launch a Dynamic Theme for PSN, named "A is for Astronaut" which is the first one in a series called "Sci-Fi ABC's" Check out a preview on YouTube:
Speaking of Omni Systems, check out our new animated logo:
Like it? Leave some comments. :-)