Writing
Introduction
Omni System's director Rudolf Kremers is a prolific writer in various media. Alongside his game writing he has also written a well received text book on video game level design, various screenplays, comics, and of course blogs and opinion pieces. Please find below useful links and examples of his work.
BOOK - Level Design: Concept, Theory, and Practice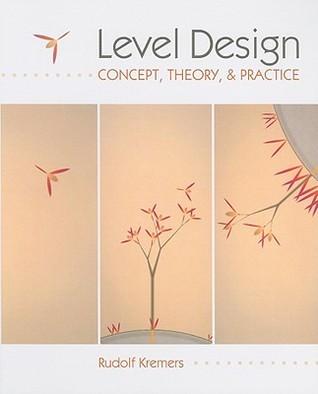 From the blurb: "Good or bad level design can make or break any game, so it is surprising how little reference material exists for level designers. Beginning level designers have a limited understanding of the tools and techniques they can use to achieve their goals, or even define them. This book is the first to use a conceptual and theoretical foundation to build such a set of practical tools and techniques. It is tied to no particular technology or genre, so it will be a useful reference for many years to come. Kremers covers many concepts universal to level design, such as interactivity, world building, immersion, sensory perception, pace, and more, and he shows how to apply these concepts in practical ways, with many examples from real games."
Read a review of the book here
Download free chapter Buy the book on Amazon
Article – The Ambient Games Manifesto
Eufloria is a slightly unorthodox game, insofar that the player's experience is as much determined by game mechanics as by the atmosphere and mood of the game. It's an important aspect of the game, and has been commented on many times. I decided it was a good idea to write down some of my thoughts about this type of game development, and place it into an actual manifesto, and make it available to people to read.
Screenplays
Rudolf has written numerous screenplays, including the following:
A Sci-Fi adventure: "StarLit"
A cyberpunk noir tv show: Neopolis
A romantic comedy with Sci-Fi elements: Love! Rockets! Robots! Reached the last ten % of the Bluecat screenwriting competition.
A short film called "Dear Joni" (Written and directed by Rudolf) Vimeo link here: Dear Joni.
A short film called "Doors" which is currently in pre-production
A new feature sci-fi screenplay called "Bird of paradise" (working title) is in script-development right now.
Full samples of all screenplays are available on request.
Screenplays - Neopolis
Half of the Neopolis tv pilot episode screenplay is available as a free download. Get it here: