Neopolis will be coming to PS4 and PC.
Special treat time!
Today, I'm sharing some brand spanking* new concept art for Neopolis (our super-fun-Cyberpunk-RTS-with-a-non-traditional-approach-to-strategy-gameplay.) Not only are these fresh and new, they are also sparkly and animated. In fact we like them so much that you can download a zip with all three of them in various resolutions.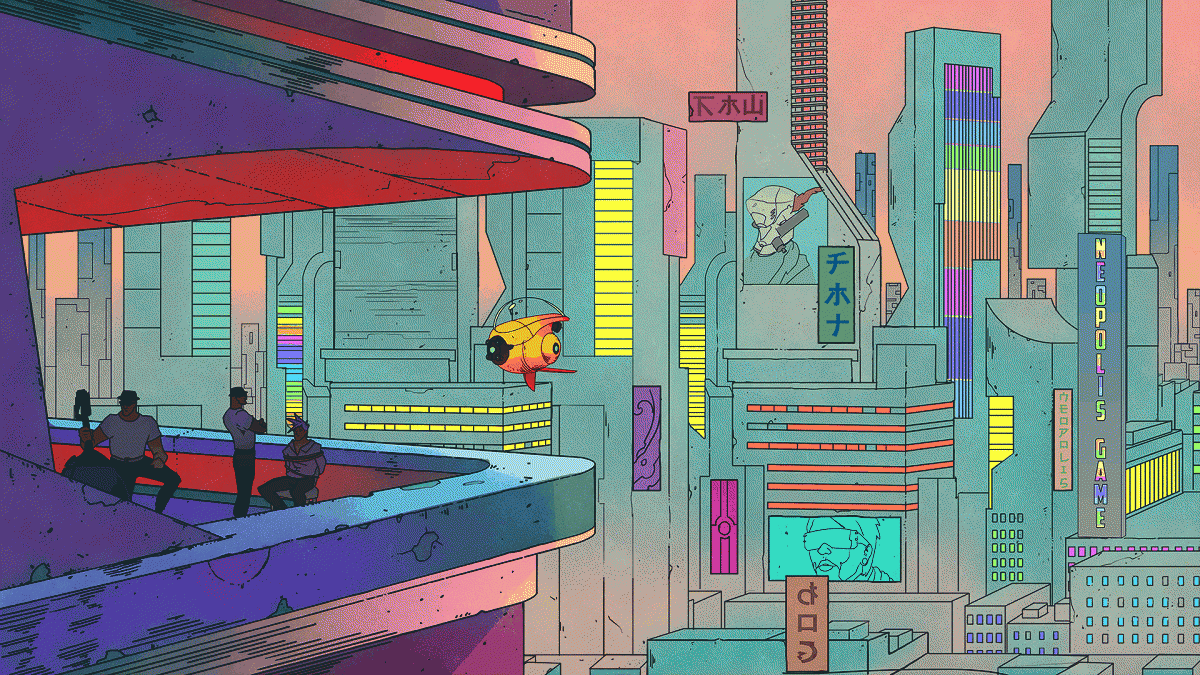 Follow @RudolfKremers on Twitter to let us know what you think about our groovy gifs!
For more news, interviews, access to goodies, and exclusive behind the scenes features on all Omni Systems titles, you can also sign up to our Tales from the Omniverse newsletter from our homepage! (No spam, only healthy info and goodies)

Hope you like the gifs and share them all over the multiverse. Help make the world a funkier place.
Take care now boppers...

Rudolf

*They ARE partially inspired by the erotic animated gifs of "phazed", ahem.